Weld, Oak, Rose, Peony, Prunus and Eucalyptus Wool Runner/Scarf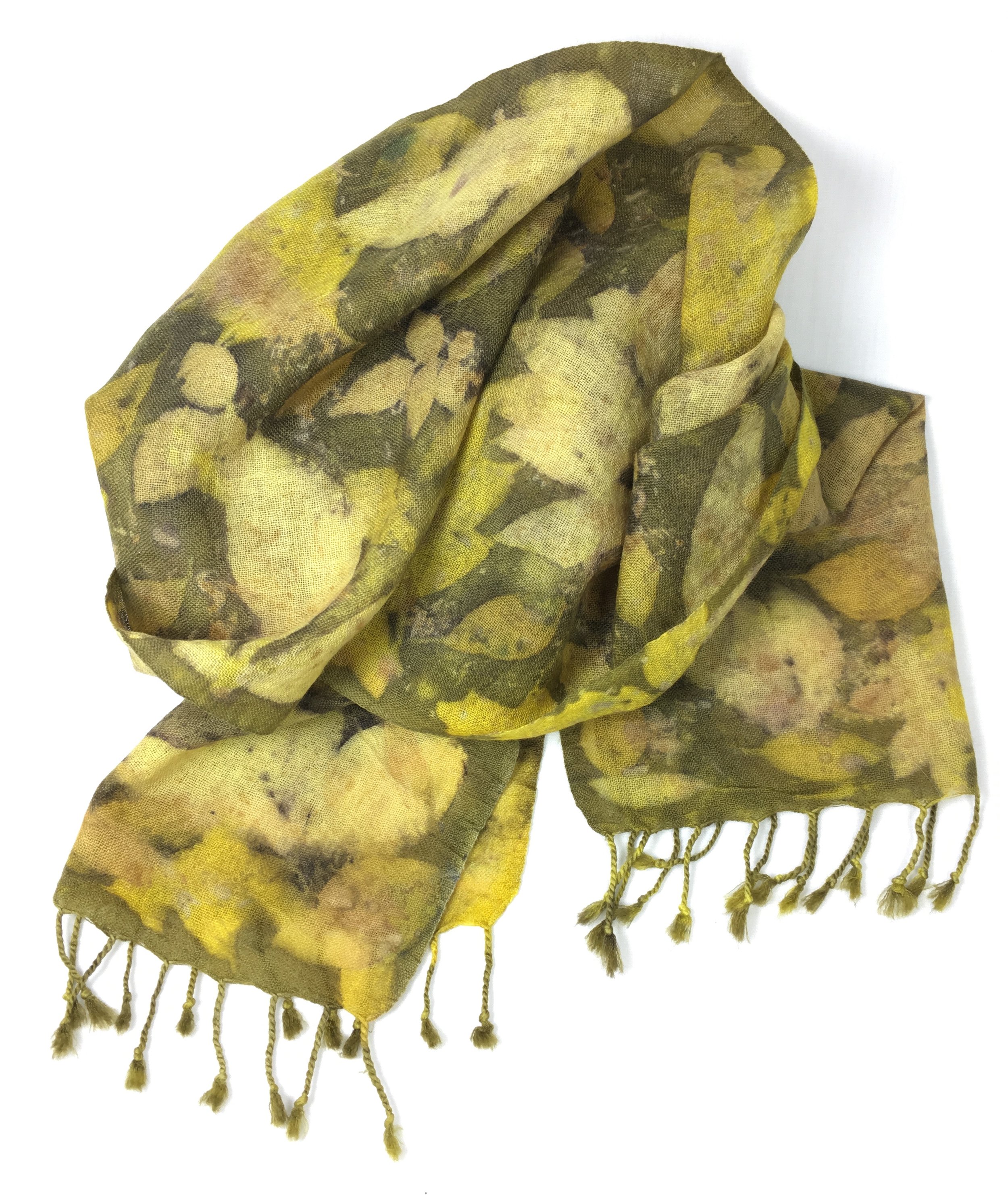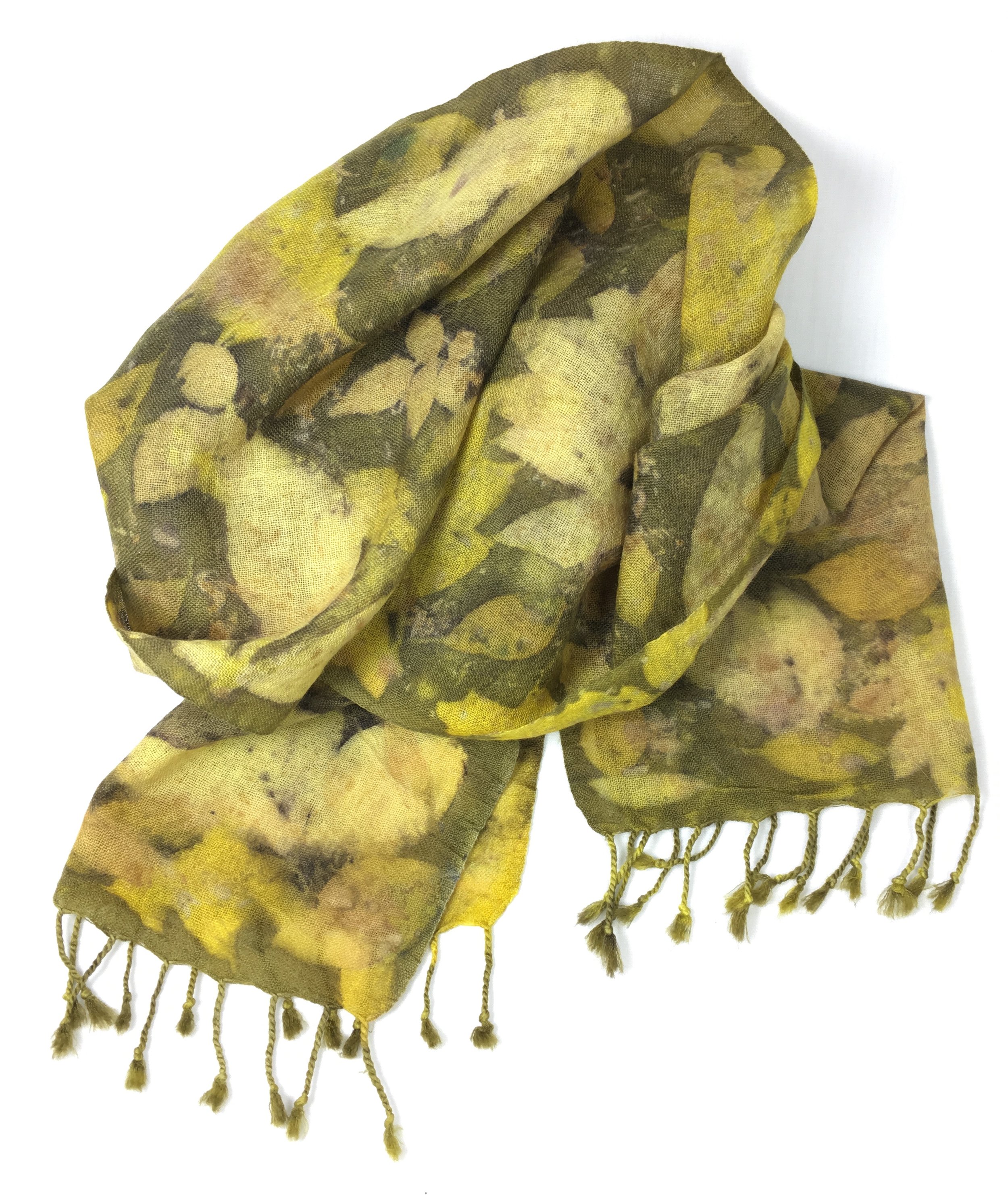 sold out
Weld, Oak, Rose, Peony, Prunus and Eucalyptus Wool Runner/Scarf
100% wool gauze printed with peony, oak, rose, peony, prunus and eucalyptus leaves, along with shattered peony petals on a weld background. 2-inch fringe.
13x72"
Handwash with pH neutral soap. Line dry. Press when necessary.
Through the magic of chemistry, I've modified some of the original weld yellow into this gorgeous green.